You've always been their medical spa, it's time you become their BRAND.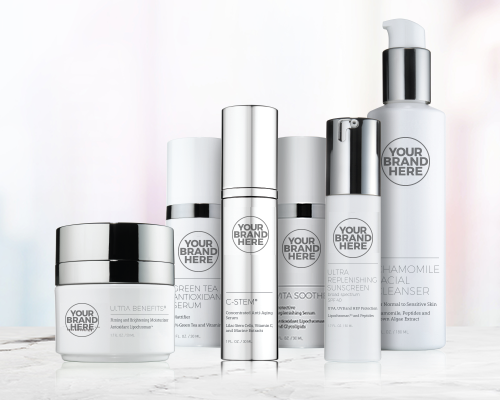 In the competitive medispa business, loyalty is everything. Don't lose your patients to online competition — become the brand they'll remember with your very own line of luxury skincare products.
CosMedical Technologies® provides turnkey private label solutions to help medical spas and physicians launch their own custom branded skincare line — and take their business to the next level. We create and test luxury skincare products that your clients will love, to save you the costly hassle of formulating
Simply choose from our full range of dermatologist-developed, clinically-proven formulas customized with your name and logo. One week from now, you'll be able to offer your trusted brand of skincare products to every patient that walks in your door.
Learn more below or call us at 800-275-3627 now for more information.
Maximize Your Services IMPROVE TREATMENT OUTCOMES AFTER PROCEDURES
After peels, lasers and injectables, send clients home with a range of take-home products designed for post-procedure skin. Gentle, replenishing and irritant-free, they're a simple upsell with extraordinary nourishing and healing benefits for your customers. BENEFITS THAT COMPLEMENT YOUR SERVICES
Offer products with clinically proven benefits including anti-aging, brightening, acne-fighting and more. Developed by Dr. Ciraldo, a practicing dermatologist with over 40 years of experience, our formulas work hand-in-hand with medical spa treatments to keep your clients' skin beautiful between visits. SEND THEM HOME WITH CUSTOM-BRANDED PRODUCTS
Your shelves have always been lined with other brands — now, it's time they took home yours. Offer your products in luxe, professional packaging. Customers will see your medical spa's brand name each time they do their skincare routine, a daily reminder of their new favorite band
Why Build Your Own Private Label Skincare Brand?
Selling your own branded products offers several strategic advantages that will grow your business faster than ever
Clients can only buy from you
Eliminate the direct competition & generate more repeat business
Increase client loyalty & satisfaction
More control over quality & pricing
Earn higher profit margins
Open new untapped revenue streams
Enhance your professional brand image
Boost clients' confidence in your credibility
All without the painstaking and uncertain work of developing and testing products on your own
contact
Creating Your Own Brand Is Easier Than You Think.
We're here to help stock your shelves with your brand new products in 4 weeks or less. It's as easy as 1-2-3:
01
Choose your products
Select from CosMedical's meticulously formulated and tested luxury skincare products, specially crafted by a practicing dermatologist with over 40 years of experience.
02
Send us your logo
We're here to help you build a brand you're proud of. Your name goes on the products so that you'll be recognized as your clients' trusted skincare expert more than ever before.
03
We'll take care of the rest
Your branded product line will be ready to hit your shelves within one month after placing your order. We'll also provide you with one-on-one support, marketing materials, product information, and more.
contact
Sell Products You're Proud Of
Created by a board-certified dermatologist with over 40 years of experience, each formula is meticulously developed to meet rigorous standards of quality, biocompatibility and effectiveness.
Emphasizing unique natural & synthetic actives
Scientifically proven ingredients and carefully tested formulations
Fine-tuned to the most effective ingredient ratios
Providing powerful treatments and superior absorption
Made without harmful or irritating chemicals
CONTACT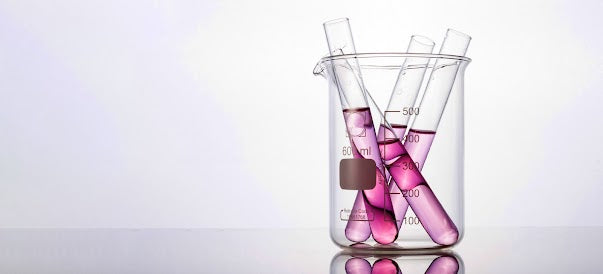 Our products are proven to deliver visible improvement across the following areas
Fine lines and wrinkles
Photodamage
Redness
Texture
Age spots
Evenness of tone
Luminosity
Benefits of Partnering with CosMedical Technologies
WE KNOW YOUR CUSTOMERS NEEDS
Offer them a curated collection that delivers. We keep our premium products up-to-date with the needs of skin care patients across the country, and we'll help you sell and market them most effectively.
MEDICAL-GRADE FORMULAS
All our products are developed by an expert dermatologist with the highest potency medical-strength actives on the market, harnessing the best of science and nature.
POWERFUL RESULTS
Sell products that have a proven track record of success bringing patients younger, brighter and healthier skin. Your patients will fall in love with your brand and recognize you as their trusted expert.
Our Customers Love Us
"I've been doing private label for a few years now and I only wish I found CosMedical sooner. I love all the products and the positive feedback I receive from my clients is gratifying. Watching the transformation in my client's skin is what I love most, as I can clearly show them the difference between over the counter products and CosMedical. The private label I have created has developed my brand and my clients love the line. I never run out of product as new orders always arrive in a matter of days."